Who is BuddyNS?
BuddyNS.com is part of FrontDam GmbH, a small swiss company making systems for uptime of Internet services, and run by a tribe of passionate people who work great together.
Whom serves BuddyNS?
BuddyNS helps organizations from the most diverse industries simplify and secure their DNS infrastructure — from universities, ISPs and hospitals to private individuals.
Business principles in BuddyNS
The end result
We are a small company, it's all about the happy customer. We strive to listen to your needs and help address them, even when they are particular.
Honesty pays
We operate transparently and are biased towards your advantage. If we are not the best service for you, we encourage you to look forward.
Real people
There's real people behind BuddyNS and we assume there's real people on your end too. We keep it friendly and correct, and you're welcome to do same.
---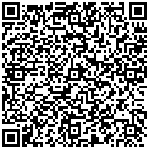 Want to work with us?
Our magic souce? We put in trust, passion and fun and we get out kudos from users and exciting problems. We also team-retreat in exotic locations twice a year. If you are a friendly, competent generalist (and you don't make a l33t deal out of it), and if you somehow always make the thing work, then get in touch — we may be a match! Tell us about your favorite languages & technologies, what you like to do, and what made you proud; also, ask anything you'd like to know from us.
Not living in Switzerland? No worries, distributed development is part of our DNS. Whops, DNA.